Try Unscripted Play Everyday
Solve Problems and Uncover New Meaning Through Play
San Juan, Puerto Rico Ponce, Puerto Rico Miami, FL, US
Play Fun March Travel Puerto Rico Miami
---
Welcome, Venturers! I want to start out by thanking everyone who's given me feedback of any form so far. I've made some pretty big branding redesigns to the site, added some game mechanics for you all to interact with, incorporated a new logo and refreshed branding here and across social media, and have logged a ton of to-dos to improve even more based on your continuous feedback. So once again, 🙏🏾 THANKS! 100 points to each of you.
As for everyone else, if you're interested in joining the feedback group, drop me a line. Now, on to the actual post…
Play Matters
If you didn't know, I'm an Aries baby, so March has a special place in my heart. Besides just being the best month of the year (obviously), March represents rebirth, renewal and a look forward. Whereas February has me focusing deeply on my heritage and nurturing the current relationships I have, March challenges me to look to the future a bit to help direct whatever is being refreshed in my life today towards that vision. For example, I aspire to be more of a minimalist in my possessions, so I allow spring cleaning to include actually getting rid of things this year (😲) instead of my usual tidying or reshuffling of clutter. At least, that's how I intend to approach it. Anyways, for me, a sense of child-like freedom to engage in some play usually comes with March's rebirths. I just got back from visiting Puerto Rico and Miami, Florida, where I tailored part of my trip to explore the concept of play, which I'll share with you here.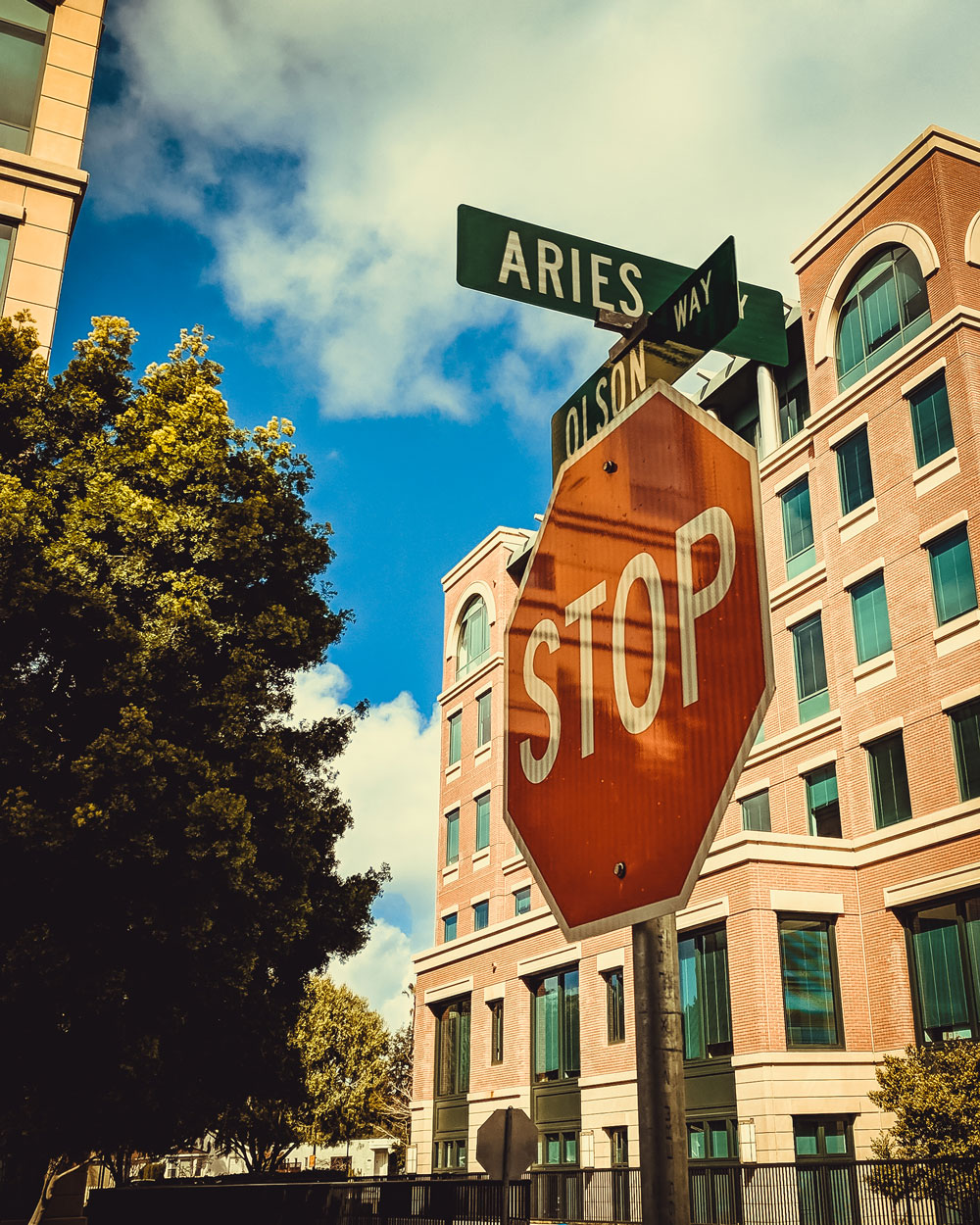 Everyday Play
Play gets a bad rap sometimes. It's frivolous by definition, and even frivolity has a negative connotation associated with it. So much so that people tend to immediately dismiss it for its "nobler" big brother: seriousness. Play is often seen as a waste of time, but I don't believe that's the case. In fact, I believe there is value in playing daily. Doing so is a good routine-buster that allows us to relieve tension and see things differently to more effectively solve problems. Play brings out creativity, builds trust with others, and is an infectious vehicle to spread joy in a group setting. Play can also be a fun tool to break analysis paralysis when we feel overwhelmed with a decision to make.
I use this technique quite a bit - thinking of the problem as a game. I'll ask: Who are the players? What are the rules? What's the landscape or board? Answering these questions then allows me to form a strategy or framework to begin tackling the problem. The key is I'm not solving the problem - my player is. This distinction helps me navigate the problem space more objectivity, while retaining some emotional investment in the outcome. After all, I still want to win!
Don't Hate The Player or the Game
I remember growing up, my family half-jokingly would call me a cheater as we played board or card games together. They'd mock me, "TJ likes to win, now!" (I went by TJ back then). So in an attempt to set the record straight decades later, let me say this: I never cheated. Did I occasionally interpret the rules in a unique way to benefit my player? Sure. But, "cheating" is a strong word 😉. Besides, I'd always have an answer to justify how I was thinking of the rules. Similar to how I'm going to justify this alleged pattern of cheating…
I now like to think I was taking creative license and adding an element of surprise atop the boring rules everyone is supposed to play by. Aside from seeking vindication, I bring this example up to demonstrate that we all engage with games in different ways. We can play the game itself - either by reading the rules first, or jumping in and learning as we go based on how everyone else is playing. Or, like my child self did, we can create our own game where we optimize for exploiting the rules to prove a point or gain respect outside the framework of winning the actual game. Similarly, we can play the players and the board to whatever end we think most noble.
As I've navigated the corporate landscape in my software career, I've found that many conflicts come from either folks having incomplete knowledge of the game elements (rules, players, board), or intentionally creating their own parallel game with separate goals from the rest of the team or larger organization. The romantic in me would like to think that which specific game you play doesn't matter, so long as you do so with empathy and consider how your playing makes others feel. I have a feeling poet Dr. Maya Angelou shared a similar sentiment, based on her quote below. But my corporate experience has shown me that this romantic ideal is itself a game with rules that not everyone plays by in more cut-throat or political contexts.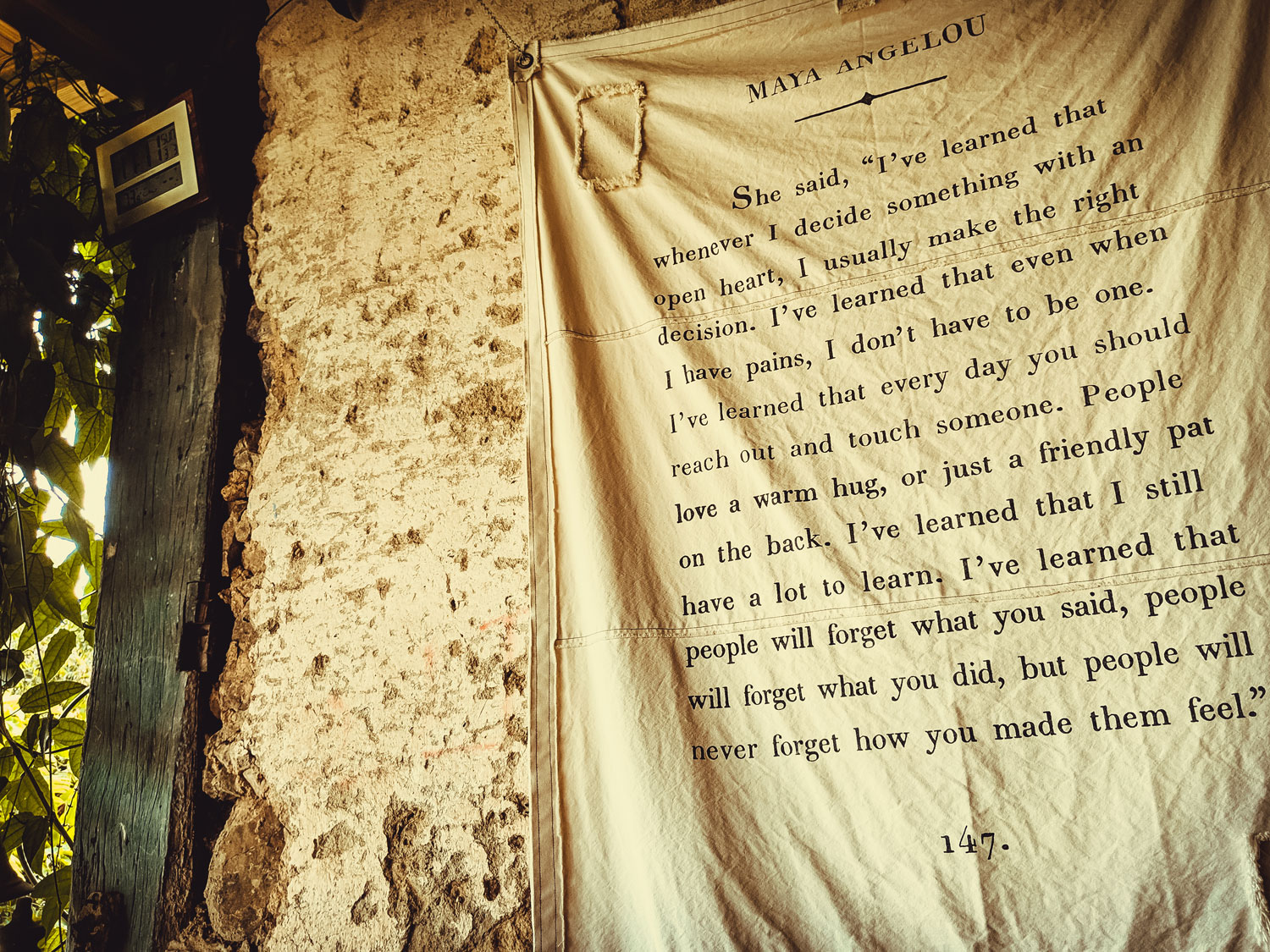 Play While Away
When I travel, I wander around, take pictures, engage with locals and other travelers, make music, and continue to build VentureTy - all through a lens of games and play. I'm admittedly still mastering the balance between structuring my play to be productive, fun, timely, and worthy of sharing with you. But what's important to me now is that I'm enjoying tweaking the rules of how I engage during travel to push the limits of what I think I'm capable of. Even more important is that I share the fruits of my play to inspire others and showcase the diverse imaginations and unique insights from the people I touch during my ventures.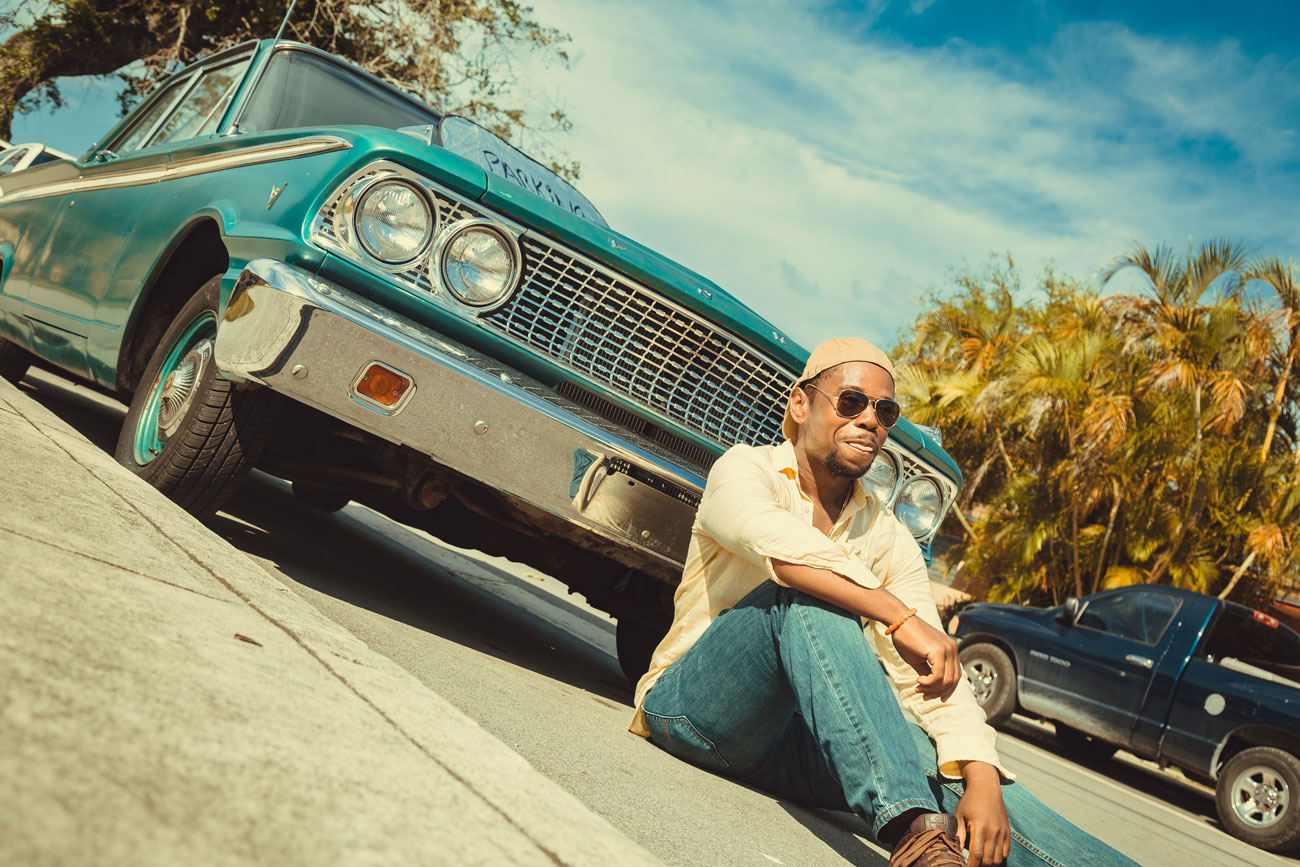 My recent trip to Puerto Rico and Miami was both cathartic and fun. A mix of heavy and light. Recently affected by catastrophic hurricanes, Puerto Rico specifically fits well into March's themes of rebirth and play. And even though the theme of rebirth resonated most with me in Puerto Rico, I'll have to save that story for another post.
Puerto Rico
Cuatro Sombras
The first example of play I want to showcase comes from new friends I met at Cuatro Sombras - a coffee shop in San Juan, Puerto Rico. As I walked into the coffee shop, I immediately felt a warm and inviting sense of welcome, calm, and patience from the staff. After ordering, I find a table, sit, and start journaling. A combination of a late night out the night before and having to rush out of the AirBnB earlier that morning didn't leave me time for writing first thing in the morning like I usually do. But anyways, as I journal in this coffee shop, I begin to notice the vibe of the shop becoming more inviting and lighthearted, as some of the staff were singing and joking while brewing (I won't say who was doing what 😎). And I admit I was doing a bit of the same in my journaling zone. When I approached the counter to get my coffee, I broke the ice with a smile and maybe a joke, and then proceeded to ask them:
How do you have fun at work?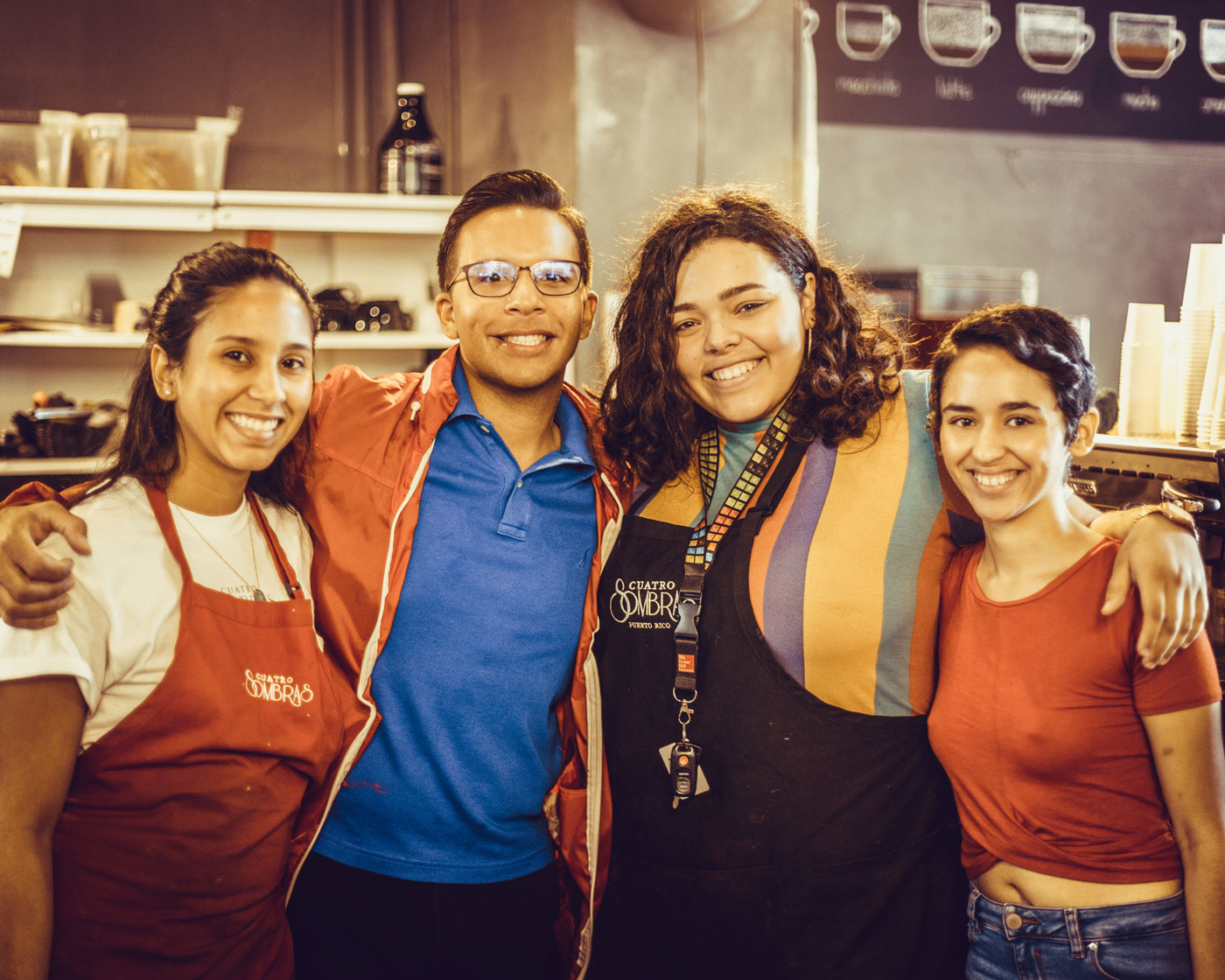 I was honored they engaged with my simple little question. They mentioned it was fun getting to know each other and meeting outside of work to socialize. The action of making coffee when it's very busy has a certain rhythm some of them agreed was fun as well. When it's slow, they all agreed they have fun by joking around and singing. They were reminiscing about the Jonas Brothers that morning and enjoying sharing stories with each other about an old "blast from the past" song that came on the radio. And finally, I was taken to a closed off area in the back beyond the patio called the Coffee Lab. That's where they have more options in terms of playful experimentation with how to make coffee.
Overall, I noticed friendliness and genuine interest in human interaction that's missed a lot of times in the service industry. They called me by my name, and were willing to entertain my questions and give me a sneak peek behind the customer / employee veil. By the time I left the shop, there was an afternoon rush line. But, even the additional pressure of waiting customers didn't kill the spirit of play there. Play in this case spread from the staff to me. It opened the door for me to connect with folks I otherwise might have not seen as people, given I entered the shop very much in my head - preoccupied by sleepiness and with planning my upcoming drive down to Ponce on the opposite side of the island. I left the shop feeling lighter and grateful for the play and conversation we all got to participate in.
🙏🏾 Thanks, my Cuatro Sombras peeps!
What's Next
In part 2 of this post, I'll dive into the specifics of how else I engaged in play and what it unlocked in Puerto Rico and Miami. In the meantime, I'll leave you with this gem I found near Miami Beach. And don't forget to respond to The Prompt below!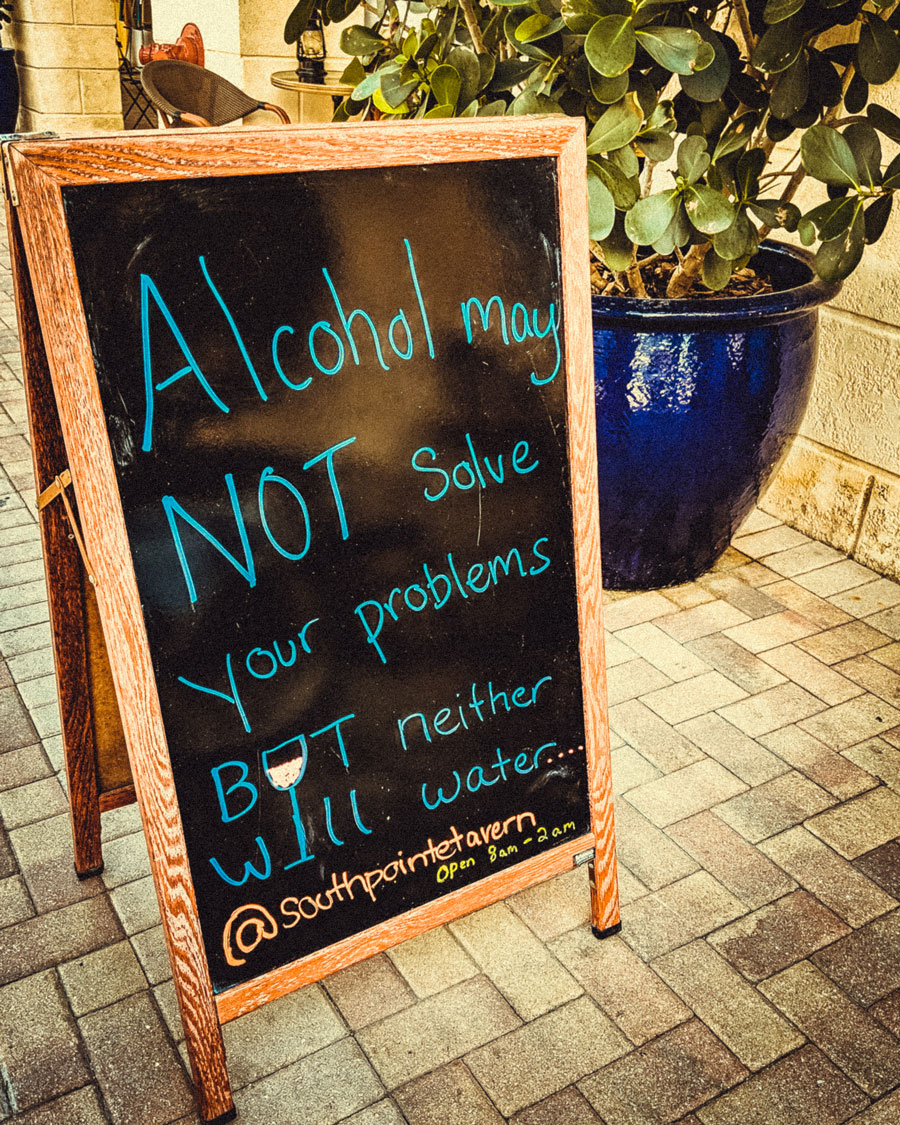 The Prompt
Click the prompt below to respond
How do you want your play to feel to others?
---